Ron Cook of Coog Instruments recently finished restoring a 19th century zither I picked up early this year. After carefully researching the instrument and labouring for weeks at something less than the minimum wage, he then prepared a booklet chronicalling the restoration step-by-step.
Both scheitholt and restoration booklet arrived last week at the home of Bill Howard, who quickly and kindly photographed both for the benefit of ED members: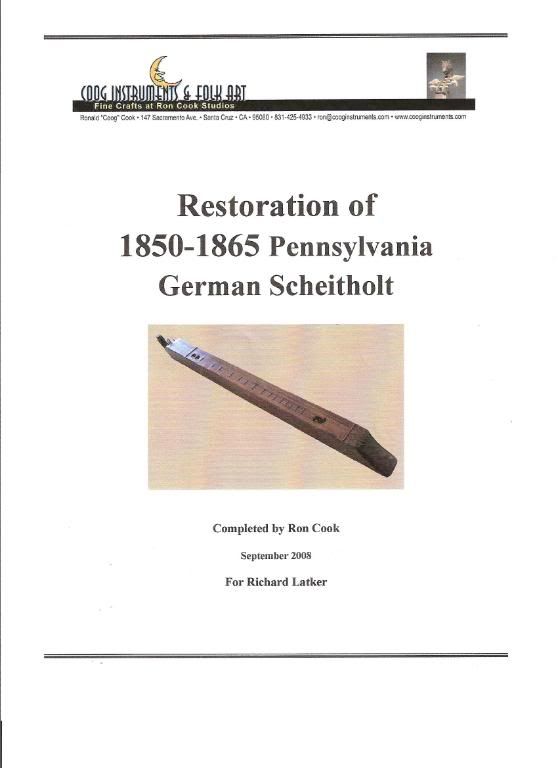 Full booklet:
http://s272.photobucket.com/albums/jj19 ... MENTATION/
Some photos ....
Before:

After:


Before:

After: